Chevron's have been in style for some time. I drew up a skirt idea just as long ago. It took me a while to draft and test the skirt pattern in a large range of sizes. The first time doing something is always the hardest, and trying to come up with a "standard" sizing chart was not easy. I finally settled on a chart, but knew that I was going to have to do something different because I didn't want people to sew up a skirt and then put it on and it not fit.
So I decided to include fit instruction in the sewing instructions, so that you fit the skirt to yourself during the sewing process. Instead of having to finish the skirt, then try it on, then pull it apart and alter it in order to make it fit.
I hope to continue to produce patterns with this approach in order to make sewing clothes for oneself less frustrating.
Introducing the Chevron 8 Gore skirt pattern:
The pattern is available in sizes 4 to 16 OR 18 to 26.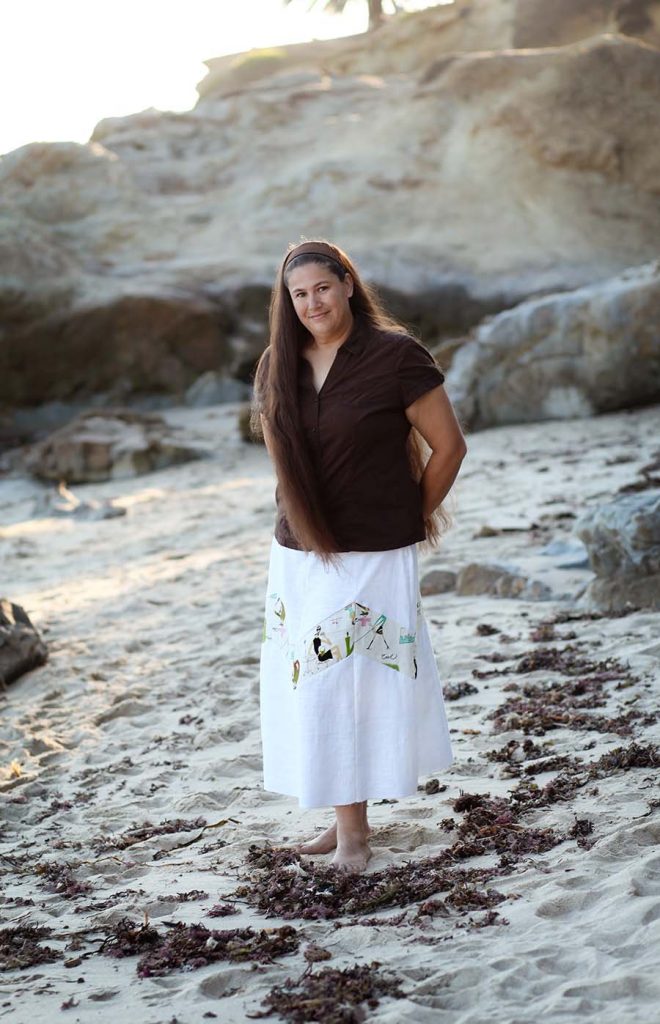 The initial PDF has the pattern pieces in tile format so you can print off your regular printer, and the pattern also includes a link to a file that you can download and transfer to a CD or Flashdrive and take to your local print and copy center to have them print it full scale. The pattern is available in my Etsy Shop.